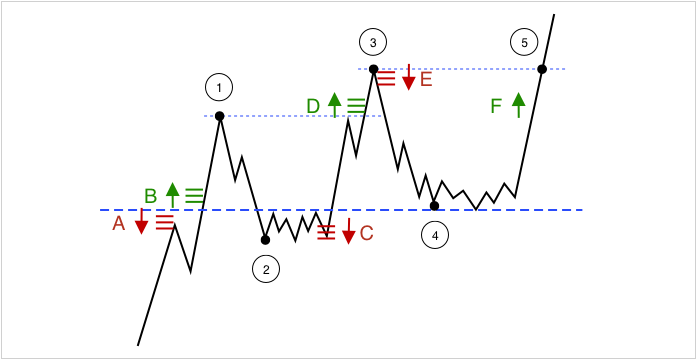 Here we will analyze the concepts of efficient and inefficient markets. What are their features and the nature of their occurrence. We`ll consider all possible variants of inefficiencies that determine certain movements in the market, create trading situations in which you can make good money.

The section contains detail 7 strategies and options for working out:
REARRANGEMENT OF A LARGE LIMIT ORDER
EXECUTION OF A LARGE LIMIT ORDER BY THE MARKET
UNCLENCHED SPRING
SHARP PRICE JUMPS:
– REPEATED SHARP JUMPS
– IMPULSE MOVEMENTS AND LIQUIDATIONS
– A LARGE LIMIT ORDER THAT WAS REMOVED
UNCORRELATION
FAST VOLATILITY
MANIPULATIONS, ALGORITHMS:
– SPOOFING
– A ROBOT SUBSTITUTING A LIMIT ORDER
– A ROBOT THAT HOLDS THE PRICE WITH MARKET ORDERS
– ROBOT BUYER/SALESMAN
– A ROBOT PUNISHING BOTH LONGISTS AND SHORTISTS

These strategies are mostly designed for experienced traders who have sufficient experience in the market, who are able to strictly follow the rules of risk management and react with lightning speed to the appearance of one or another inefficiency in the market.