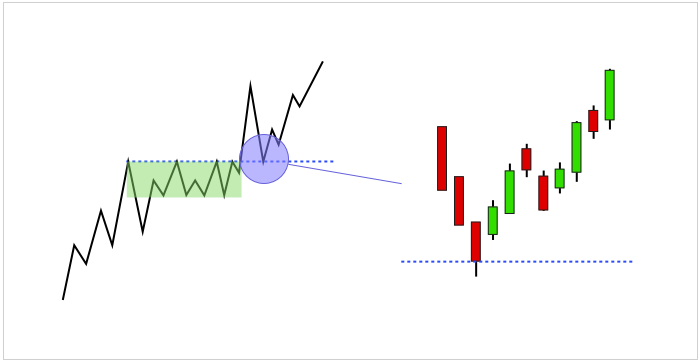 Bounces strategies are among the best for beginners to work out, as they involve well-controlled risks, short stop-losses and a high probability of working out.
The section contains 4 main factors that lead to price rebound.
And 6 options for working out strategies for rebound:
BOUNCES FROM DENSITIES, two options for working out
REBOUND AFTER ACCELERATION (pump)
REBOUND WHEN EXECUTING A SUPPORTING LARGE ORDER
BOUNCES FROM A LARGE ORDER ON THE SPOT MARKET WHEN WORKING OUT THE SITUATION ON FUTURES
REBOUND FROM THE HORIZONTAL VOLUME LEVEL OR BY CLUSTER ANALYSIS
REBOUND ON THE RETEST OF THE HORIZONTAL LEVEL OR TREND LINE

For each variant of the strategy execution, the factors determining a particular situation, methods and entry points into a position, bases and exit points from a stop-loss position, methods and points for determining exit levels from a take-profit position are given.